Hearing Care Prices & Packages
We don't just sell hearing aids. We offer complete Hearing Care Packages that give you everything you need from the moment you walk in the door.

Packages that give you more
Our friendly, expert audiologists can help find the hearing solution that's right for you … and for your pocket. Plus, our care doesn't stop there.
We also give you:
Unlimited aftercare
Free follow-up appointments
Servicing every 6 months
Complimentary ear wax removal
Free batteries for up to 5 years
Free warranty for up to 5 years
60 day money-back guarantee
As an accredited partner of the Ida Institute, world leaders in patient-centred care, we're proud to provide the highest levels of care and personal service so you can make the most of your hearing.
Choose the package that's perfect for you.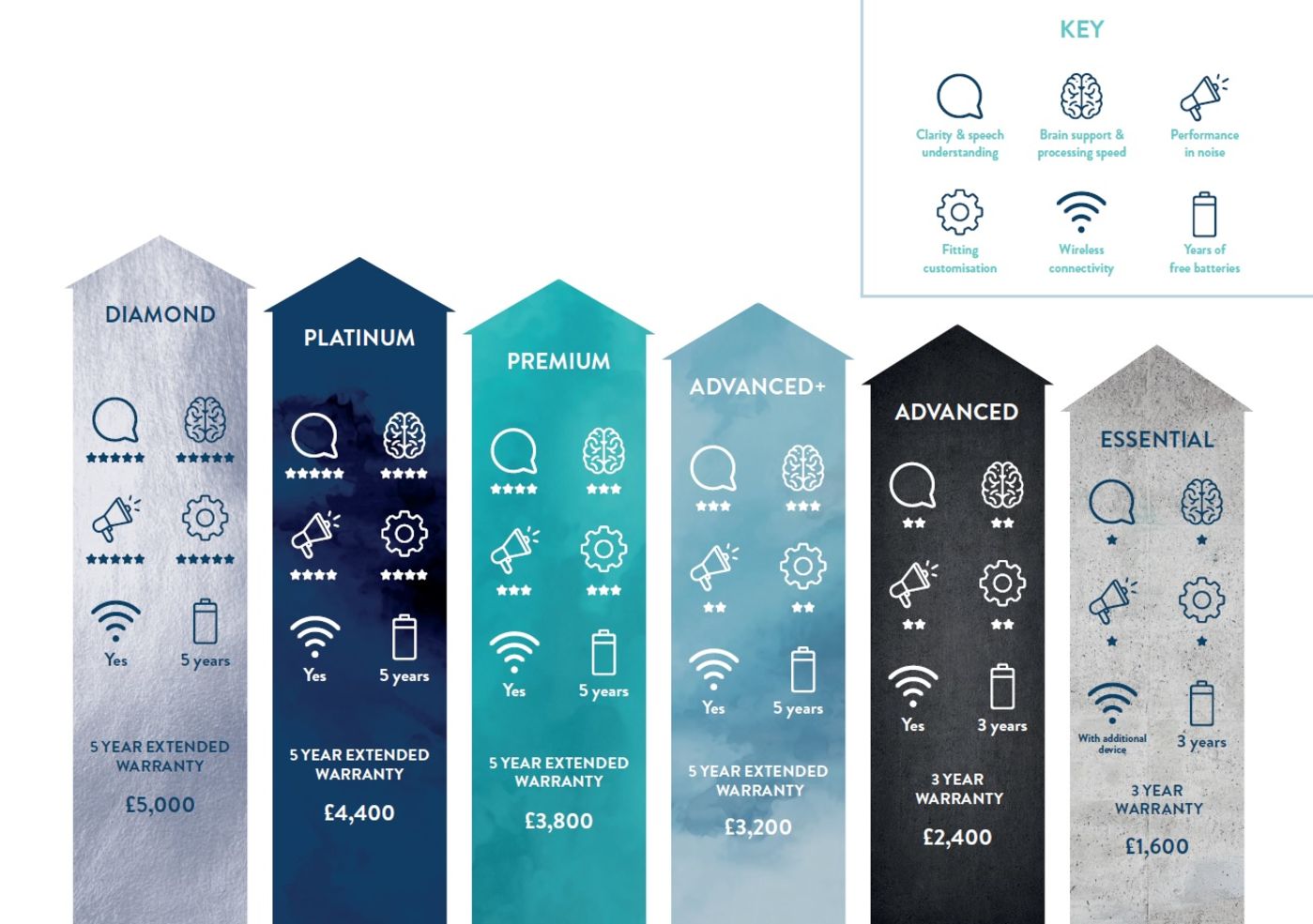 Want our aftercare?
The Hearing Care Partnership offers a bespoke aftercare package for hearing aids purchased elsewhere. This is £1200 for 3 years, whether you wear one aid or two. Batteries, domes and filters are included at no extra cost.
Interested in payment plans?
Take a look at our Hear Now Pay Later plan, designed to help you spread the cost of your investment.
More about payment plans
Find the package that's perfect for you
If you'd like to talk over which package and which hearing aids will most suit you and your lifestyle, why not pop in to your local practice for a chat? You can book an appointment online or call us on 0800 52 00 546.
Find your local practice
Book an appointment
Paul Young
– 12/06/19
★ ★ ★ ★ ★
Excellent Helen was very good, put my son at ease, gave him all the information about hearing aids. Really pleased, job well done.
J. Woodman
–
★ ★ ★ ★ ★
I had a full hearing test with a friendly and informative audiologist. The result was excellent. How did you do? 10 out of 10!
M J Curry
– 05/06/19
★ ★ ★ ★ ★
Excellent! Very clear and concise. Made to feel very comfortable, answered all questions. No pressure.
All Reviews