Northampton - Meet your Audiologist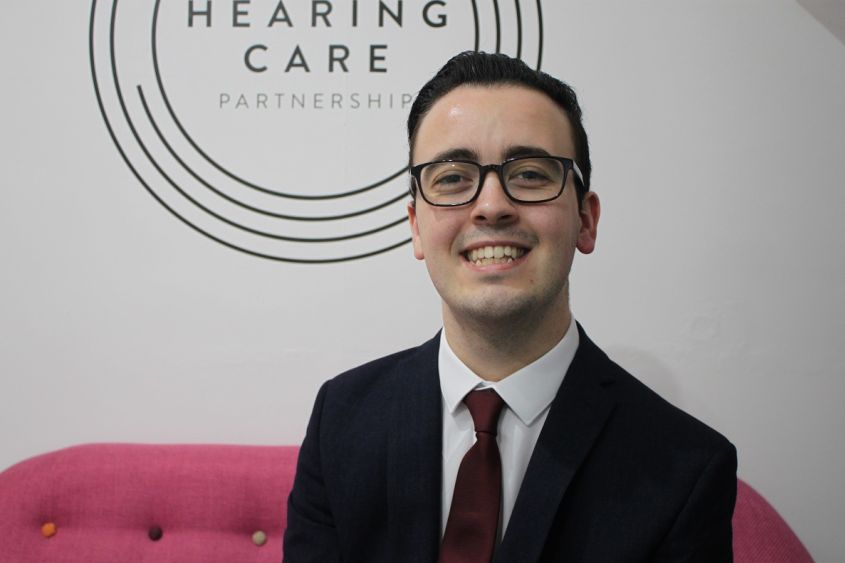 Audiologist
Jamie Wray (FdSc RHAD)
Jamie started his career in the optical retail sector working in a larger chain optician where he became the optical team's hearing care champion, performing repairs and taking on more administrative tasks. In 2015 he completed his training to be a Hearing Care Assistant. Jamie then enrolled at De Montfort University where he completed his degree, becoming a qualified Hearing Aid Dispenser.
After qualifying in 2017, Jamie has worked in clinics in the private sector and the NHS, before joining The Hearing Care Partnership in 2019. Jamie also has further medical experience from 6 years spent working as a Cadet with St Johns Ambulance.
"I love working with The Hearing Care Partnership! With such a dedicated and skilled team, who all share the same vision – it's great being able to use my full clinical skill base as well as being able to focus on delivering person-focused care. It is such a breath of fresh air to be able to fully put the patient at the forefront of what we do."
Outside of work Jamie enjoys films, comic books and baking as well as spending time with his niece and nephew.