Compton - Meet your Audiologist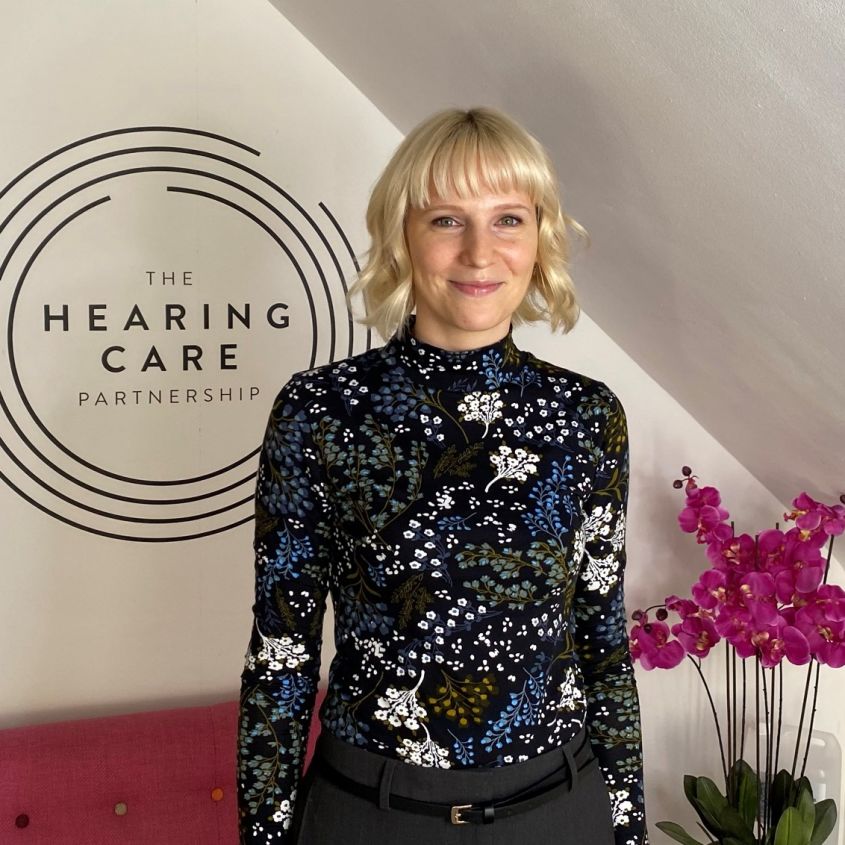 Audiologist and Hearing Aid Consultant
Aphra Baker (RHAD, MSHAA)
Aphra decided to take up a career in Audiology when she met her (now) husband, Matt. He was enjoying his job in hearing care so much that it inspired her to follow this path.
After completing her education, Aphra began her audiology training with the Hearing Aid Council and passed in 2005 with distinction. Following this, she went straight into working as a full-time audiologist in a domiciliary role, covering areas across the South, London and Surrey.
Since then, Aphra has gained valuable experience working in optical practices, giving her an insight into working as part of a team as well as working alongside optometrists. In 2013, she was given the position of Senior Audiologist and became heavily involved with the training of other audiologists, specialising in hearing aid accessories and offering a more holistic solution to her patients' hearing care needs. Aphra has also hosted numerous talks to educate care home staff and residents about hearing, ear health and hearing tests.
"I simply love working for The Hearing Care Partnership! After many years working within the industry, I feel that I have found the company where I belong. I am so pleased to be able to offer a patient-centred approach, with the best and most thorough testing methods and a superb level of aftercare. It is wonderful to work with such a supportive team who help me to expand my knowledge and be the best audiologist I can be.
"Outside of work, my hobbies are baking, archery, reading and we also keep 10 chickens and a rooster called George. The hens provide eggs which we sell to raise money for Hearing Dogs and the British Hen Welfare Trust. We also have two elderly cats that run rings around us!"