Brighouse - Meet your Audiologist
Hearing Aid Audiologist
Faisal Imran (BSc, RHAD)
Faisal began his career working in the NHS at his local hospital, as part of his training placement for his BSc degree in Healthcare Science. From the very beginning, Faisal started building his knowledge and experience in everything from hearing aid repairs to patient care. He worked so hard that the hospital's Lead Audiologist offered him a full time role just eight weeks into his training, which was previously unheard of for students on his degree course. Upon his graduation, Faisal was also awarded "Student Placement of the Year" to recognize his contributions to the hospital.
After completing his degree, Faisal then spent a further year working for the NHS, before deciding to join The Hearing Care Partnership.
"One of the main reasons I decided to take a leap of faith and join THCP was the equipment, and the technology of the hearing aids at my disposal. I always felt that with the NHS we were somewhat restricted, but with THCP, we're able to work with any manufacturer and use any hearing aid, which gives me all the tools I need to provide the best possible service to all my patients, and really make a difference to their lives!
"Since joining THCP, I've loved every moment of my job. All my colleagues are the friendliest people I've met; they really care about the patients but they care about the staff too. It's fantastic coming from the NHS where patient-centred care was important, but THCP carries these same values even further to really provide tailored personalised care."
In his spare time, Faisal enjoys going to the gym and generally staying as fit as possible! He also loves trying lots of different foods with family and friends, and spending time with his younger brothers. Come weekends, he's a huge football (and Arsenal!) fan.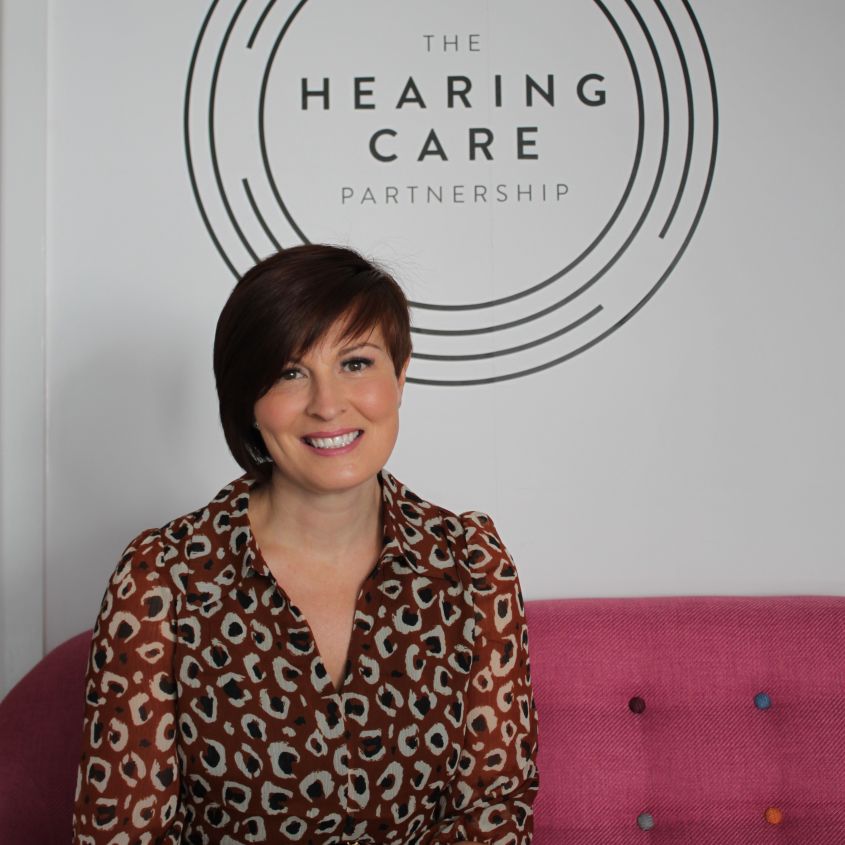 Audiologist and Hearing Aid Consultant
Sam Jones
Sam is an Audiologist with 19 years' experience in Hearing Aid Fitting and Diagnostic Audiology. Completing her training in the North West working across both Southport and Ormskirk Hospital, Sam has spent time with both Adult and Paediatric patients. She provided a range of diagnostic testing, the provision and prescription of hearing aid technology and the rehabilitation to ensure maximum benefit is received from amplification.
Sam has also led a Complex Needs service in the NHS, which specialised in severe/profound hearing loss, dementia and learning disabilities.
"I decided to join The Hearing Care Partnership as I am completely focused on patient-centred care and I am passionate about providing the best quality of care for all my patients, allowing them a better quality of life, improved communication and access to the best possible technology. I have always enjoyed diagnostic testing and The Hearing Care Partnership offers more flexibility and access to these diagnostic tests than I would have ever had within the NHS. Access to these tests allow patients to understand their hearing journey better, which normally result in better outcomes."
Sam has a young family, so much of her spare time is spent running after them, however she does love socialising with friends and walking in the Lakes.